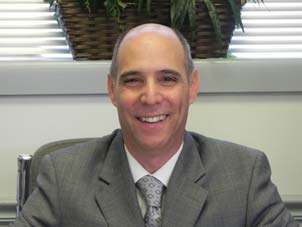 Gregory B. Fusco graduated from Drexel University in 1983 with a Bachelor of Science in Civil Engineering and obtained a Master of Science in Civil Engineering in 1988. His major courses of study included Environmental Geology, Structural Engineering and Construction Management.
Mr. Fusco is a Licensed Professional Engineer in the States of New Jersey, Delaware, Maryland and Pennsylvania, and is a Licensed Professional Planner in New Jersey. He is also a Certified Municipal Engineer by the New Jersey Municipal Engineering Institute and is certified by the New Jersey Department of Environmental Protection in Underground Storage Tank Removal and Site Remediation.
Mr. Fusco received the "Certified Municipal Engineer of the Year-2003" from the New Jersey Society of Municipal Engineers. He is Chairman of the Society's College Interaction Committee and assists college graduates in acquiring jobs in civil engineering.
In 1996, Mr. Fusco received the New Jersey Society of Municipal Engineers "Project of the Year Award" for the Covering of the Bellmawr Landfill/Development of the Bellmawr Vegetative Waste Composting Facility.
Mr. Fusco has been employed with Key Engineers, Inc. since 1983, currently serving as President. He is responsible for the management and supervision of all operations of the firm. His responsibilities include assuring that all projects are in accordance with proper engineering practices and applicable regulatory guidelines. He is responsible for providing close, immediate contact with municipal and private clients, construction management, and preparation and implementation of construction contracts. Mr. Fusco also maintains close working relationship with respective representatives of various State, County and local agencies.
Mr. Fusco's responsibilities at Key Engineers, Inc. include engineering/design and supervision of municipal engineering projects which include roadway grading and reconstruction, stormwater management design, sanitary sewer collection system design, pump station design/rehabilitation, water distribution networks, traffic signal design and intersection construction/reconstruction. His environmental background enables him to provide expert environmental consulting regarding all aspects of the environmental engineering field. He is instrumental in the preparation of environmental site assessment reports, New Jersey Department of Environmental Protection Permit application packages for Stream Encroachment, Wetlands Investigation and Development, Waterfront Development, Tidelands, Green Acres, Solid Waste Management, Soil Reuse, Ground Water Monitoring, Ground Water Pumping, Underground Storage Tank Closure and Removal, Landfill Covering, Landfill Disruption, Sanitary Sewer Extension, Treatment Works Approval, Water Lowering, Dam Construction/Safety and Air Quality.
Mr. Fusco has been a member of the American Society of Civil Engineers since 1983. He is also a member of the National Society of Professional Engineers and member of the New Jersey Society of Municipal Engineers.
Robert Scott Smith
N.J.P.L.S., N.J.P.P.
Vice President, Planning and Environmental Manager, Surveying Department, Environmental Specialist
rsmith@keyengineers.com
Scott Smith graduated from Rutgers University Cook College in 1981 with a Bachelor of Science in Natural Resource Management, specializing in Forestry and Public Open Space Management. His specific studies included soils, soils mapping, environmental geology, geology of New Jersey, silviculture and dendrology.
Mr. Smith is a Licensed Professional Land Surveyor and a Professional Planner in the State of New Jersey. He represents clients in this capacity at the municipal and county level for land development applications, zoning variances, subdivisions and planning issues.
Mr. Smith began his employment at Key Engineers, Inc. in 1982 as a Civil Designer and Environmental Specialist. He delineates freshwater wetlands and has secured numerous permits from both the U.S. Army Corps of Engineers and the New Jersey Department of Environmental Protection for wetlands related activities. Mr. Smith is also the lead representative of the firm in projects requiring New Jersey Pinelands Commission review.
Mr. Smith represents the firm in the preparation of Redevelopment Investigations and Redevelopment Plans under the New Jersey Local Redevelopment and Housing Laws. Plans have been prepared for several municipalities to aid in the redevelopment of aging and underutilized commercial districts in order to return those districts to a viable economic status.
Mr. Smith performs soils evaluations and has developed a highly respected reputation with county agencies and commercial clients for his work with residential and commercial septic sewage disposal failure investigations. Mr. Smith's educational background and nearly 25 years of professional experience provides a broad base of knowledge with which he performs his work.
Mr. Smith is a member of the New Jersey Society of Professional Land Surveyors, the Surveyors Association of West Jersey, and the American Congress of Surveying and Mapping. He is a past member of the Society of American Foresters.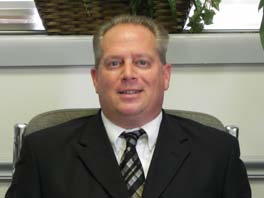 Gregory Evans has over 20 years experience in the Consulting, Civil and Municipal Engineering field.
Greg has attended Drexel University for civil engineering. He has attended numerous technical seminars pertaining to both the engineering and surveying fields. Mr. Evans presently holds NICET certification in Highway Design.
Gregory Evans began his employment with Key Engineers, Inc. in 1986 as a draftsman. Since that time, he has advanced to his present position of Senior Designer.
As Senior Designer, Mr. Evans assumes the responsibility of project manager. Responsibilities include design, project supervision and construction management for various municipal engineering projects including roadway reconstructions, sanitary sewer collection systems, water distribution networks and recreation facility designs. His duties include preparation of technical specifications, bid documents, inspection and final construction approval. Mr. Evans is also responsible for the coordination, design and supervision of various private sector projects. He has been involved in the design of major residential subdivisions, retail/commercial establishments and industrial and institutional facilities in the South Jersey area.
Mr. Evans is very knowledgeable of both Federal, State and County funding loans and grants and their procedural guidelines and performs presentations at public meetings.
His experience is diversified in both the municipal and private sectors of the consulting engineering business. Mr. Evans' dedication to instituting and following proper design practices coupled with his construction management experience makes him an invaluable asset to the firm.